Have you noticed those light-weight sleeves of technical wear in the outdoor shops? Some of them have really eye-catching colours and patterns. The so-called buff doesn't look too bad either if worn by real persons out in the mountains. They usually come with a little leaflet that explains the alternative options of using and wearing it. Some of them are pretty obvious, like the scarf or the headband version. Some are not practicable for us, like the hair-band usage (we both have short hair), and the functionality of some others escapes us: "the wristband", for instance. Why should anyone want to coil a piece of cloth around the wrist?
Light weight and quick dry
What we really like about the buff is that it's light-weight and quick-dry. During strenuous hiking it keeps the sweat and the sweaty hair out of the face. And you also look fresher with the hair-band version even if you haven't had a chance to wash your hair for days, let's say on a multiday hike. Although the buff is very thin it gives sufficient warmth – even in snow and frosty temperatures, as we could test in Kyrgyzstan. It is also thin enough to wear it under a bicycle helmet in winterly Berlin.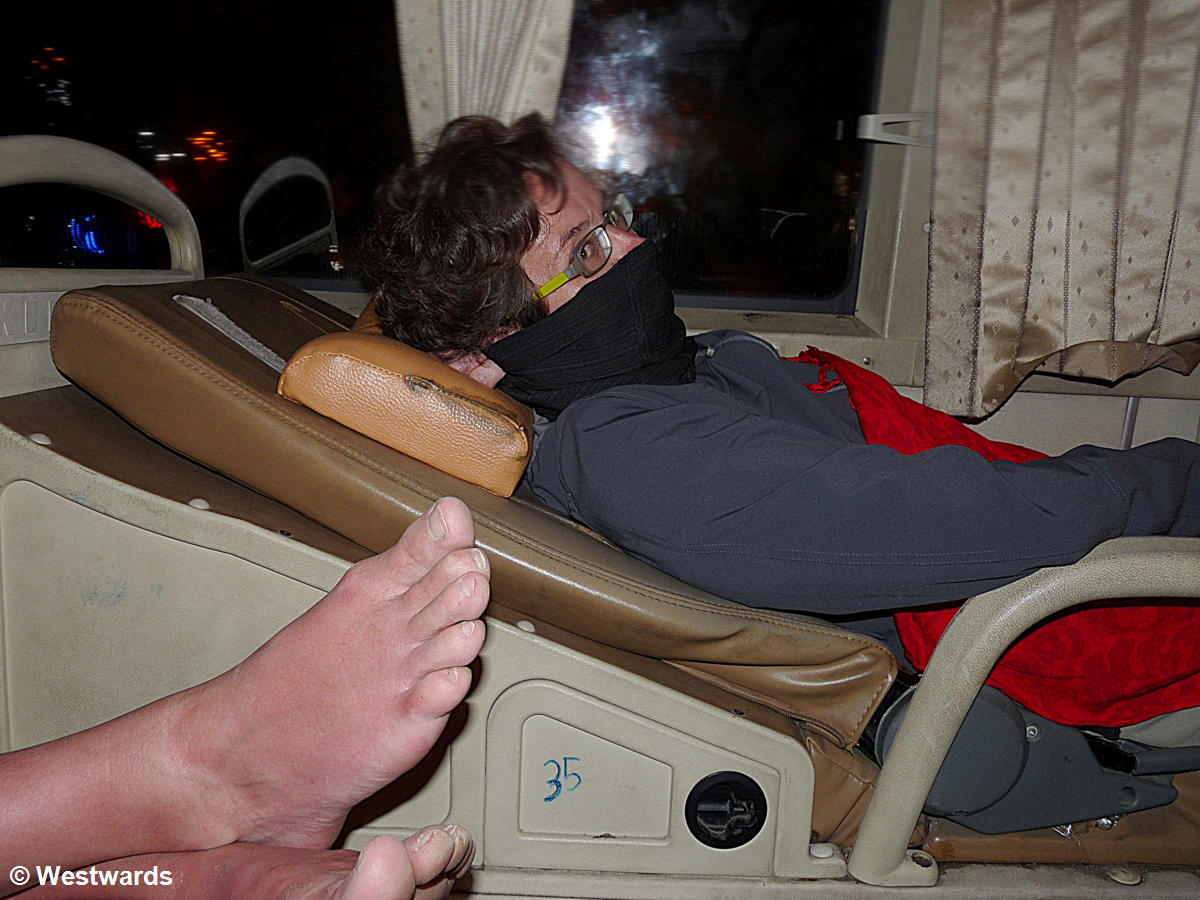 The buff as a stench barrier
We even found two additional usage varieties not mentioned in the leaflet: You can wear it as an eye-mask on flights and trains, and worn over the nose and mouth it helps bear the stench in some Central Asian outhouses or on night buses.
A final question remains, however: Where does the name come from? The most common usage of "buff" must be a fan or admirer. A film buff is someone who likes going to the cinema, an opera buff goes to the opera, and so on. Is this a
hint? Are we supposed to become buff buffs? – Well it worked with us.
P.S. We did not buy the original buff, but one by the Globetrotter brand Meru.