Travelling in Switzerland, especially right now with a very strong Swiss Franc, is not cheap, but there are ways to make even Switzerland affordable.
Individual outdoor activities play a part in this, as you will see.
Total cost of travelling in Switzerland for 14 days for both of us:
932 CHF
That is, per day, for two people:
66.60 CHF per day
Or around 60 € or 70 $
Making Switzerland affordable
Altogether we spent 14 days in Switzerland. Seven of them we went hiking over the mountains, the second half of our trip we stayed in the Rhone Valley and at the Lac Leman, doing day hikes and some sightseeing. For the two of us these two weeks came to less than 1000 CHF (not including access to Switzerland).
Hiking in the Alps was the main reason for us to visit Switzerland and the hiking is free (no entrance fees for National Parks) – so no expenses here.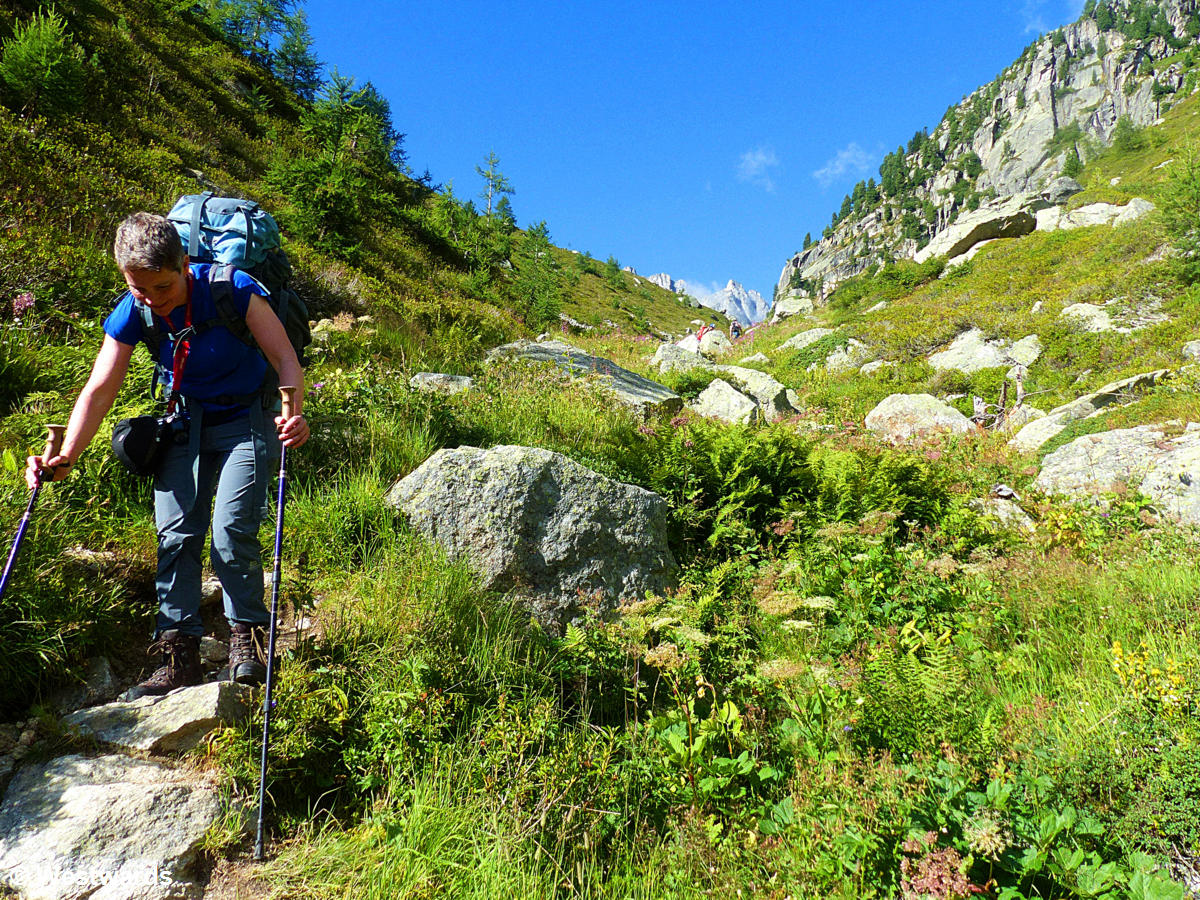 Accommodation
As we had our own tent, we stayed on campsites most of the time (ranging from 16.40 to 31 CHF per night for two people and a tent). While hiking, we also bivouacked above the tree line three times and we stayed for free with a friend for three nights
Food
Camping also meant that we could prepare our own food. We never went out for dinner, but we indulged in cake and coffee in mountain huts or cafés. In the Rhone valley and at Lac Leman we also had some glasses of wine while walking through the vineyards.
Transport
Since we walked into the country (from France) and had a train ticket from Lausanne back to Berlin (not counted in the CHF expenses), there were only a few short distances within Switzerland that we had to cover by public transport. Even this added up to nearly 170 CHF.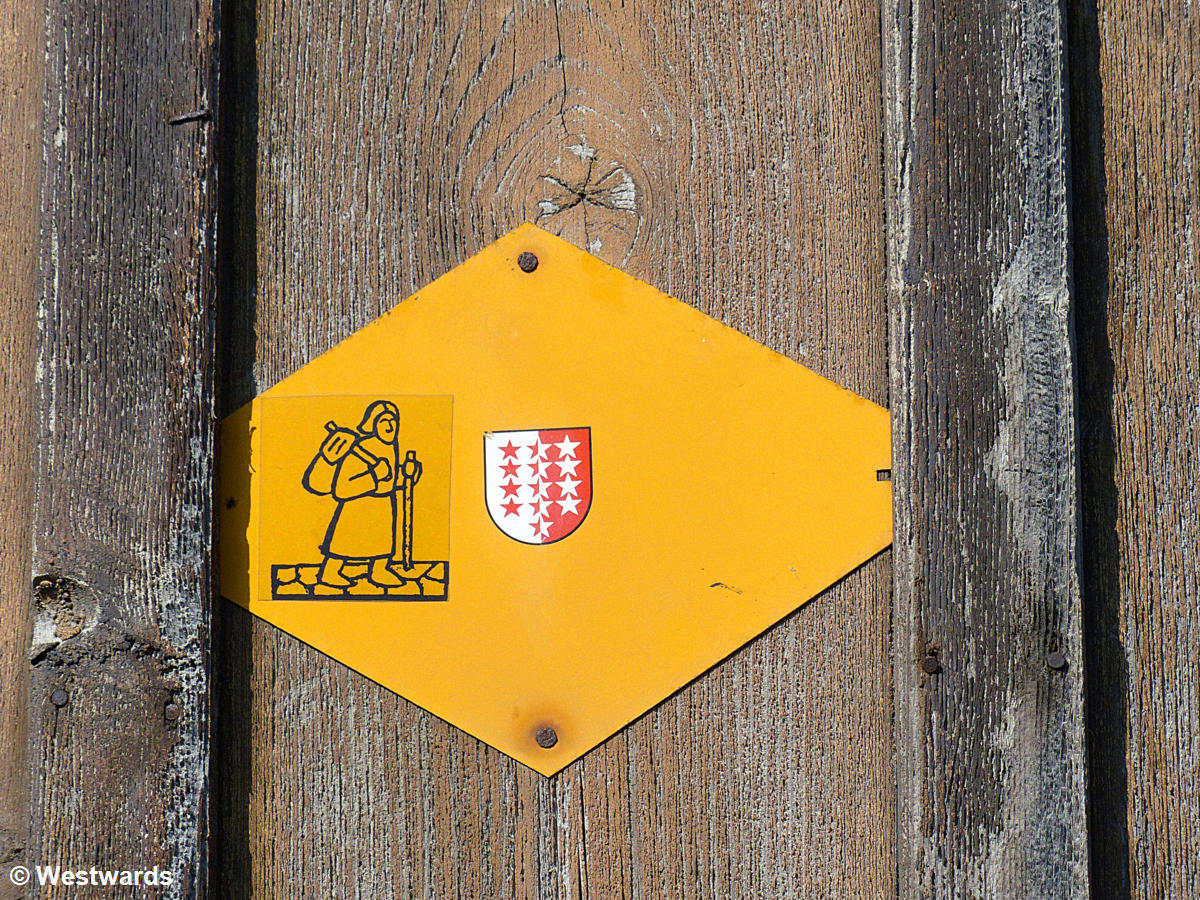 We also walked one stage (17 km) of the Via Francigena – a pilgrims' route along the valleys – to get from Martigny to St. Maurice. It was a pleasant day hike and the train would have been 6.80 CHF per person. Walking, even if it is only a few kilometers, instead of taking the train or bus, can save a lot of money in Switzerland.
We took a flight with Easy Jet from Berlin to Genève (136.66 €) and an "Easy Bus" to Chamonix (37.24 €); the train ticket back was 164.60 € (traveling costs for both of us).
Sightseeing
During the second part of the trip we visited four museums in Martigny, St. Maurice, Vevey and Lausanne. Their combined entrance fees would have been 116 CHF, although we got free entry with our press card. The rest of the sightseeing, such as city walks, churches, Roman ruins and hikes through the vineyards, was free.
Some other costs included fuel for the camping stove, a Swiss SIM card, and yes, we bought wine and cheese to take home (for about 100 CHF)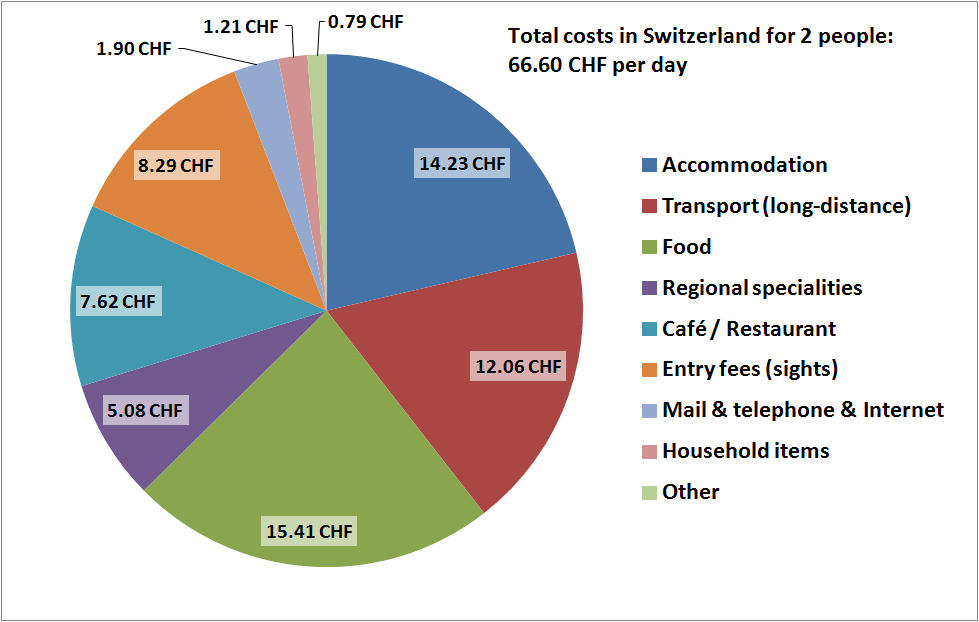 How to make Switzerland affordable
Even at the current exchange rate, this was a highly enjoyable and quite reasonably priced holiday in Switzerland. If you skip the wine, the cafés, and maybe even some of the museums, you could reduce the costs even further (by up to 30%). But do consider that a buffer for cafés or staying in a mountain hut can be essential. Especially so if the weather is harsher than it was this summer.