We wish you all a very happy and successful Year of 2017!
As always around this time of the year we do a little review of the last year and will give you some ideas what we are up to in 2017.
2016 has been a busy year: we spent almost nine months on the road travelling and working. Back in Berlin, we usually had to write like crazy to meet our deadlines. But on the other hand it was a very productive year, too: We wrote a new guide book for Tyrol/ Austria, which will be out in the book stores in late spring. And we revised three other guidebooks for new editions: the Baedeker Japan, the DuMont Uzbekistan, and the DuMont Klassische Nilreise. We also did a fact check for the German version of the National Geographic Traveller guidebook Japan. With all this research for the guidebooks and some other writing assignments we only had time for some tour guiding in Japan in spring.
Countries visited in 2016
Qatar – we visited this small country for the first time in January on a three day stop-over on our way to Sri Lanka and absolutely loved it: Good food and amazing modern architecture!
Sri Lanka – we went for one month in January/ February to see the old Buddhist monuments there. The sightseeing was good, but overall Sri Lanka felt too touristy. We were also a bit disappointed by the vegetarian food which was of very limited variety. Beaches were reasonably pretty but the waves at many places too high for swimming (at least for us). While we enjoyed our time there, it is not a place we are planning to go back to.
Austria – altogether we spent 10 weeks in Tyrol researching hotels, restaurants, bars, and trying different sports. The longest stretch was seven weeks in summer, when we had quite mixed weather, but otherwise a fabulous and adventurous time.
Japan – we both spent five weeks there with different tour groups in March/ April.
Kyrgyzstan – for practical reasons we flew to Osh in Kyrgyzstan and crossed the border from there into the Fergana Valley of Uzbekistan. We spent only one relaxed day in Osh – as it was our third visit, there was no sightseeing to be done.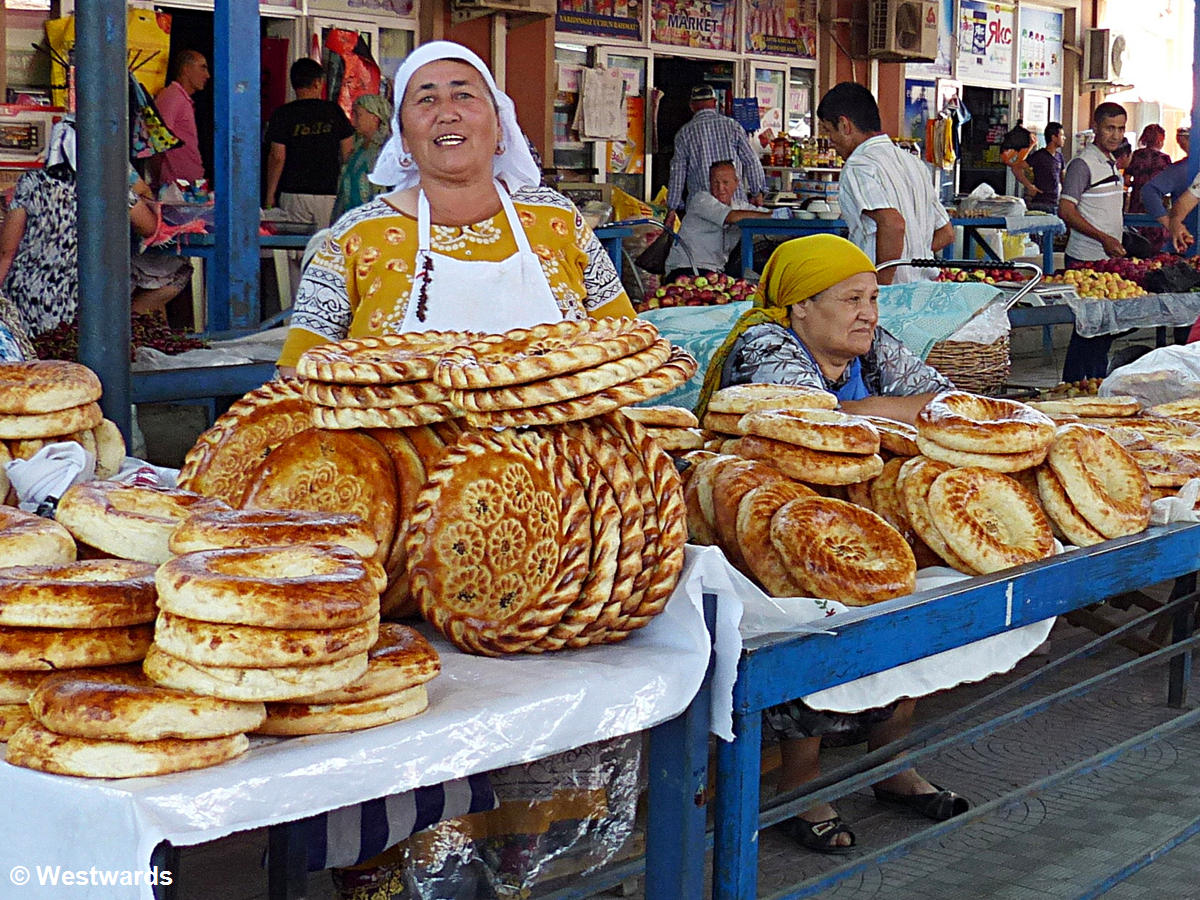 Uzbekistan – one month (because of the visa limitation) of extreme ziggzagging through the country from east to west and north to south to update our guidebook in June/ July.
Egypt – hard to believe given the current political situation and bad press in Germany, but even the Egypt guidebook is selling reasonably in the book stores and we went to Egypt in October for three weeks of research for the update. We met a lot of friends and business partners and had a great and sunny time.
Sudan – from Egypt we went on a two-week trip through Northern Sudan to visit the not particularly well-known Pharaonic architecture there. Turkish Airlines had an affordable open-jaw flight and the visa was easy to come by in Aswan (at least for Europeans).
Spain – after so much work-related travelling we needed a more relaxed holiday and booked a flight to Tenerife on the Canary Islands, where we spent one week climbing and another week hiking and sightseeing (blog posts will follow).
The best and worst moments of 2016
There were a lot of highlights in 2016, but these three were among the best.
The New Mosque in Doha
We spent one day walking around the new (barely finished) district of Education City and also sneaked into the new modern mosque –not sure if it was already open to visitors. Attached is a school for Islamic Studies that was already operating, but the decorations outside were still not finished.
Food at the Hotel Waldhof in St Anton/ Austria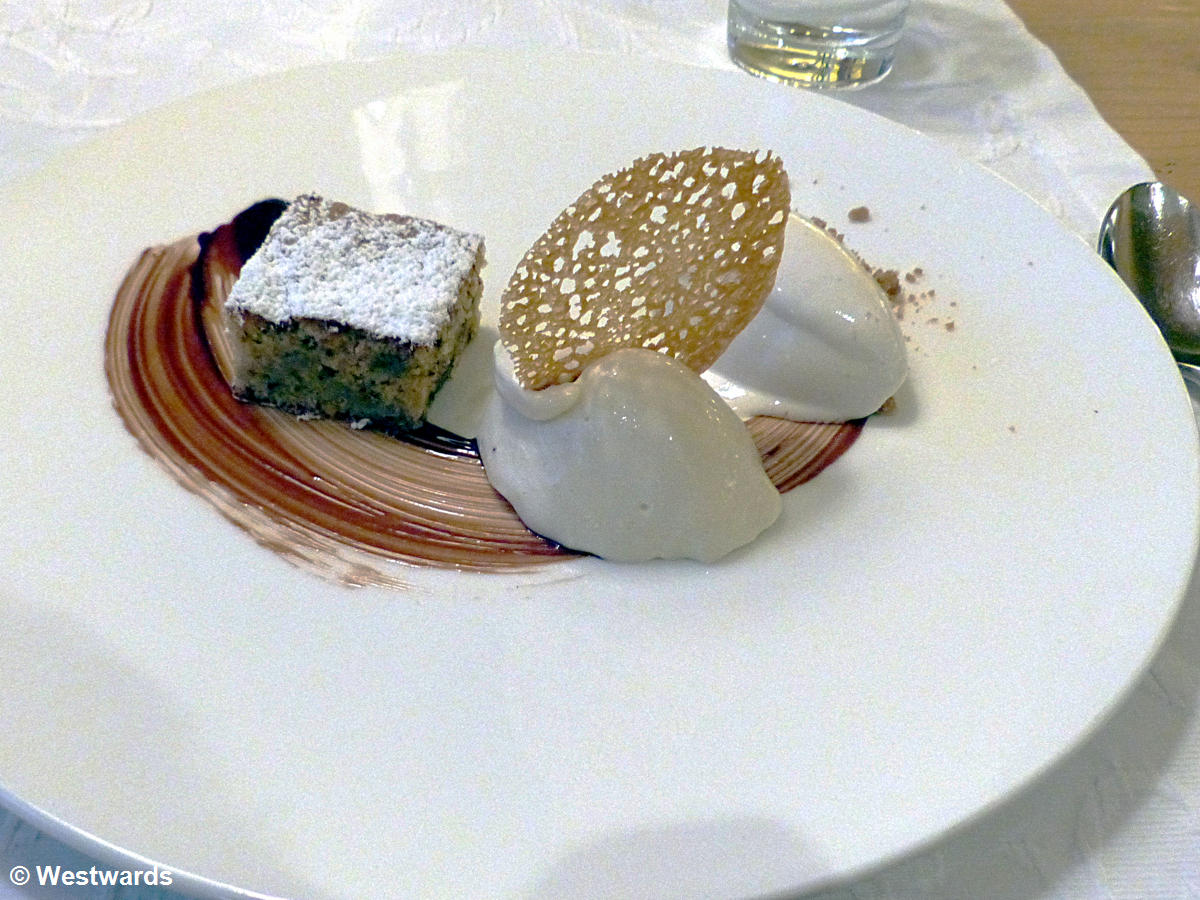 These were just some of the best dinners we had in our whole life. Although Waldhof Chef Michael Ladner does not specialize in vegetarian cuisine he cooked a five-course dinner for us on all three days we stayed there and it was fantastic.
Five-day Alpine Climbing course in Austria
As some of you know, we like indoor and outdoor sports climbing, but we have talked for years about trying longer Alpine routes. And this summer we finally did it and booked a course with the German Alpine Club DAV. We spent five days at the Vorderkaiserfeldenhütte and Stripsenjochhaus with a great guide and relaxed fellow participants and learned the basic rope work for multi-pitch climbing.
Although we had several more flight delays, uncomfortable and unplanned nights in buses, on airports and planes, the following were the low points.
Natascha had another bicycle stolen in Berlin.
We "missed" the terrorist attack in Istanbul by 12 hours, when our Turkish Airlines flight back from Tashkent to Europe was cancelled (since the plane itself was in Istanbul) and we were stuck in Uzbekistan, uncertain what would happen once our visa expired (fortunately we could leave the county a few hours before that…)
We got caught in a flash flood in Egypt where several people died. It was very scary and our laptop and two e-readers drowned.
Outlook for 2017
In 2017 we will spend a lot of time, probably 3-4 months, in Japan doing tour guiding and research:
The new edition of the Stefan Loose guidebook and a completely revised edition of the Baedeker are due. And we hope to squeeze in time to visit some new places as well (yes, there are tons of places on the list!). We have already booked a short trip to Barcelona in February for Natascha's birthday and are planning to go hiking in August in Europe – the Peak of the Balkans trek is our favourite right now.