As always, we had a busy year – with not as much travelling as we might have wished, but still good.
January/ February
We started the year with a short sightseeing trip to Brussels with Isa's mother. It was the first time that we went on a trip together and we had a lot of fun visiting art museums, eating Belgian fries (double-fried and thus less oily) and chocolates, drinking beer and admiring the numerous murals. In fact we all liked it so much that we have already scheduled another trip to Antwerp for 2019.
February/March
At the end of January we left for a four week backpacking trip to Western Africa flying in and out at Lome/ Togo. We travelled loop through Togo, Benin, Southern Burkina Faso and back to Togo. Prepared for a tough journey, we were surprised how easily we got around and how relaxed we felt.
Togo, and especially Lome, was surprising: very laid-back with white beaches and a good pub culture, too. Visiting the Wolds House in Agbodrafo greatly added to our knowledge and understanding of the slave trade from West Africa.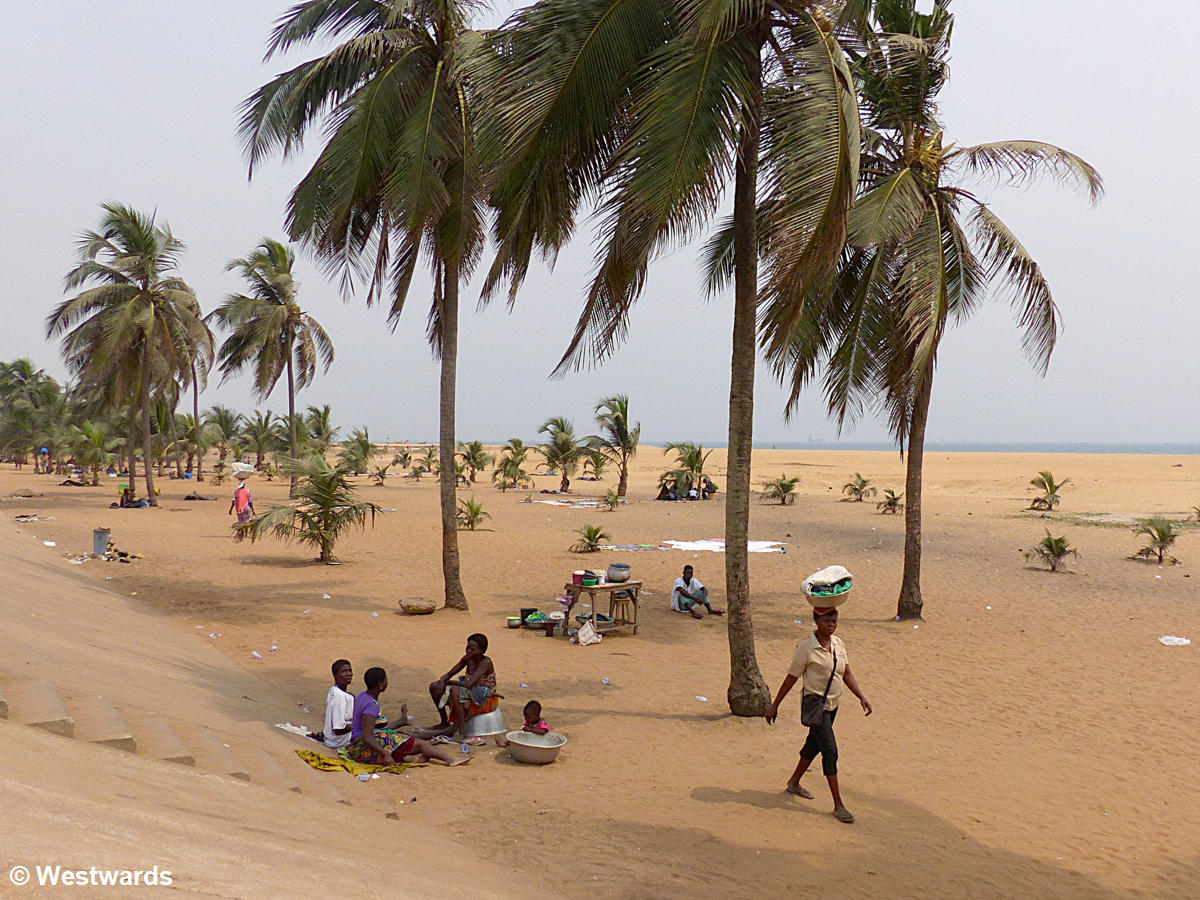 Benin was our favourite travel destination of the three countries. There were remarkable places for sightseeing, the transportation system was good, and we also liked the food. We even did a safari in the Pendjari National Park in Northern Benin.
Burkina Faso on the other hand was a bit tiresome – and Natascha suffered from a cold, which in combination with the dry harmattan wind led to frequent nose bleeding. Most impressive were Sindou Peaks and our visit to a Fetish master.
On the way back from the Westafrica travel we had a long stopover in Lisbon and visited Sintra.
March/ April
From the end of March we both worked as travel tour guides in Japan during the cherry blossom season. And we managed to start early for a relaxed sightseeing week without guests in Kyoto.
May/ June
Almost no travel at all – due to family matters we spent a lot of time in Munich – only managed a weekend sightseeing trip to Bologna from Munich by bus.
July
In July we travelled to Uzbekistan to update our Dumont Guidebook. As the tourist visa allows only for a maximum length of four weeks we were quite in a hurry to check all the tourist places. But we also went to some sightseeing spots new to us, like the shores of the Aral Sea.
August
Originally we thought about hiking in the Alps in summer – but decided to stay at home in Berlin, just meeting friends and taking it slow.
September-November
September to November were dedicated to work: Isa writing up the Uzbekistan travel guidebook and several other assignments at home; Natascha tour-guiding in Central Asia (Turkmenistan, Uzbekistan, Kirgizstan and Kazakhstan) and in Japan. We managed to squeeze in five days in Thessaloniki/ Greece, though.
December
In late November we left for 3 1/2 weeks of research for the new edition of our Dumont Egypt guide book, returning to Berlin just before Christmas. And this was the last trip for 2018. 
We wish you all a very happy 2019 full of travels!