We had hoped for 2021 to turn out better than 2020. And for a few weeks, after the second vaccination, things looked a bit brighter in the travel industry. We got around a bit in 2021, but just as in 2020, our travelling in 2021 was limited compared to "normal" pre-Corona years. Getting vaccinated against Covid-19 early on made it definitely a bit easier. That way we could travel more safely and with fewer restrictions. Iceland, for instance, had a strict 2G rule for issuing visas when we travelled there.
January
We had left Germany in November 2020 for a short climbing trip to Gran Canaria. During the German Winter lockdown we prolonged our stay several times and thus stayed on the Canary Islands until the end of January 2021. We did a lot of climbing but also some sightseeing, and we started the New Year on the Canary Island of Fuerteventura.
Back in Germany, we continued to train at the indoor climbing gym. By the end of 2021, we are climbing as hard as nearly 20 years ago! (Still not very hard, though.)
February/March/April
When we came back to Germany we had to quarantine and Natascha celebrated her 50th birthday with an Online Party. It was the first one of a string of 50th birthday parties online as many of our friends are of the same age. We stayed in Berlin until May and did some day trips in the area.
And we finally moved our blog from Typepad to WordPress after 15 years of travel blogging. It was a lot of work and stress, but it was worth it. So far we are quite happy with the new design and the new possibilities.
May/June/July
All our long-distance guidebooks and guiding work being cancelled, we had an offer to write a travel guidebook about the Valais/Wallis Region in Switzerland. Two trips in early summer and summer led us to Switzerland for research. On a first trip we went to the Lac Leman region covering Geneva and Lausanne, with an extra stop in Neuchatel. During another five-week long trip to the mountainous regions of Valais in June and July, there still was a lot of snow on some of the hiking trails. Nevertheless, we had a great time exploring isolated mountain valleys and their unique cultural traditions.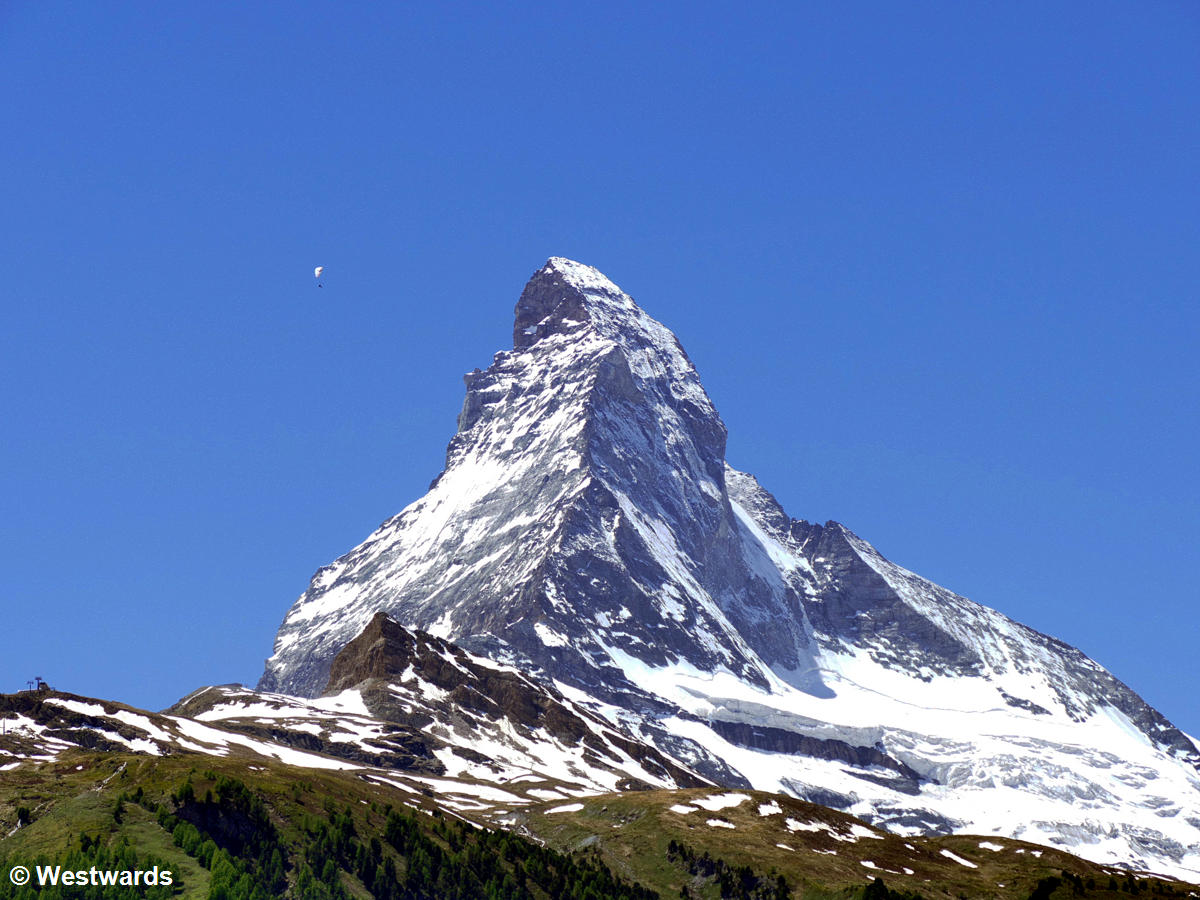 Non-travel-related summer highlights were the first visit ever at a drive-in theater. Thanks to our friend Beate we could watch the wonderful Czech movie "Tausendschönchen" (Sedmikrásky) from the seat of a car. Another "first" was riding our bicycles topless during a political bicycle demonstration in Berlin. Less scary and much more fun than anticipated. We found out there is even a nude bicycle parade in London every year …
August
When Iceland opened its borders to vaccinated travellers only, and we knew our vaccination schedule, we booked a flight. Iceland had been on our wish list for some time, but we were wary of the crowds. Travelling in 2021, Iceland was certainly less affected by overtourism than in recent years. We took our time (three weeks) travelling the country, and visited some rather remote areas, too. But still, there were massive crowds in many places. The nature was fantastic, but Iceland did not become one of our favourite countries.
September/October
In early autumn 2021, we spent most of our time in Berlin, writing the new Valais guidebook and some other articles for a Lonely Planet guidebook about legendary cycling trips in Germany. And we went on a one-week cycling trip along the Industrial Culture Cycling Route in the Ruhr Industrial Area in Germany.
The Industrial Culture Cycling Route connects former mining towns and museums and other industrial heritage sites. Besides, the area is famous for greasy fast-food like Currywurst, fries and doner kebab.
November/December
A final trip in 2021 led us to Malta, one of the smallest countries in Europe. In the southern part of the Mediterranean, Malta was a good travel destination for November. As the island is very small and densely populated, Malta is clearly a sightseeing destination. We decided to travel around instead of exploring the country from one base (which would have been possible). Travelling in 2021, under Corona conditions, probably meant that there were fewer tourists, but Malta, too, was a very popular destination. We tremendously enjoyed our 10 days there, visiting a lot of Megalithic temples and cute old towns.
We spent the rest of November and December in Berlin working and meeting up with friends. Shortly before Christmas we got our booster shot and spent the holidays with family in Cologne. Overall, travelling in 2021 was not always easy due to some anti-Corona measures, but we managed to see a few new places and meet some friends in Europe.
Our publications in 2021
Finally, our postponed Tirol guidebook went into its second edition in spring 2021. We had just prepared the new edition a year earlier when Corona hit. All was ready, but it never got printed. The 2021 version required another update because so much had changed. In addition, we had a number of hiking articles in the German-language Lonely Planet Guidebook "Legendäre Wanderungen in Deutschland".
Plans for 2022
Right now we are working towards another deadline in January and have flights booked to Southern Spain for some climbing and sightseeing. We do not expect the Japan tours to pick up before summer, and we have lots of ideas for the spring and early summer. Nothing is fixed yet, though.
2021 wasn't bad – may 2022 be better!
Never miss a new post! Get notifications about new posts straight into your inbox!